Want to work with me?
Contact me here.

VIEWS WHILE YOU SNOOZE
Did you know that 60% of traffic on YouTube is search driven? That's why the key to gaining high visibility online and generating targeted traffic is by positioning yourself to show up on the first page of YouTube results. This is the ultimate YouTube SEO checklist for targeted views, subscribers and leads!
Desperate for more views on YouTube? Want to own your niche online? Want to generate targeted leads, organically? From keywords to distribution, I've got you covered.
More here.
YOUTUBE TUTORIALS
From how to use Snapchat to tips on public speaking, I have a bank of YouTube tutorials covering your most burning questions! Watch my YouTube tutorials here.
THE ULTIMATE VIDEO EDITING CHEAT SHEET
Did you know that the editing process begins before you even turn on your camera? From pre-production to post production, I'll break down every step of the editing process to make editing your videos a breeze. Plus, if you're confused about software, I have app and desktop recommendations that are extremely user friendly.
More here.

TWITTER CHECKLIST
Feeling overwhelmed and intimated by Twitter? Twitter can be your most powerful networking tool, if you know how to capitalize on all of the available features. In this checklist, you'll find clarity on how to build a targeted audience and create a consistent brand with your tweets. Get the checklist here!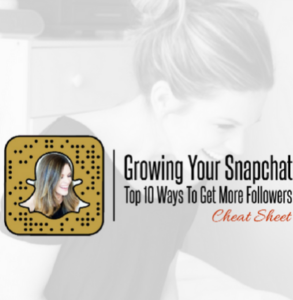 10 WAYS TO GROW YOUR SNAPCHAT FOLLOWING
If you're not using Snapchat, you're missing out on a huge opportunity to connect with your audience and build your brand. This is exactly why I put together this cheat sheet to help show you some of the best ways to grow your Snapchat audience!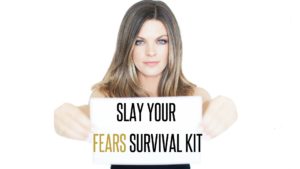 SLAY YOUR FEARS SURVIVAL KIT
We all have our owns fears. Each and every one of us. Through time and practice, I've learned how to conquer my fears, and turn them into actionable, achievable goals. I put together the EXACT steps and strategies I use on the daily, to help to create a business and life of my dreams!  
BOSS YOUTUBE CHANNEL CHECKLIST
Set up your YouTube channel for
success and learn how to stand out in a sea of content! I put
together 14 quick and simple steps to set up your YouTube channel for more views, subscribers and leads!

SINGLE STRATEGY SESSION
Let's get deeper! Book a one-on-one strategy session with me to help you build your brand awareness with video and social strategies. I'll coach you through the exact things your business or brand needs to be focusing on to start seeing growth and traction. From getting more views to creating new revenue streams is covered in your session. Apply for a one-on-one coaching session with Sunny here.
ONE-ON-ONE TRAINING PROGRAM
Want to build a business you love…on your own terms? I got you! From objective to execution, I'll work with you to provide clarity and focus on the direction of your business. Using video and social strategies to generate more leads and sales, you'll be provided with the exact tools and execution methods to see results and revenue in your business. Each session is tailored specifically to your needs, from video editing for different social platforms to increasing brand awareness, the sky is the limit. Apply for a one-on-one coaching program with Sunny here.
READY TO START RECORDING FOR REVENUE?
This online course will help you build your brand, drive traffic, increase leads AND generate sales using social platforms!
COURSE TAKEAWAYS
Recording for Revenue is an 8 module course for businesses and personal brands that want to see tangible results from social media.
I will go over my secret formula I use to generate leads, revenue and brand awareness using Instagram, Twitter, Snapchat, Vine, Periscope and Facebook.
GET STARTED TODAY
Sign up today and learn how to determine the best platforms for your videos that will reach your desired audience, measure success, and prove ROI on each social video platform!